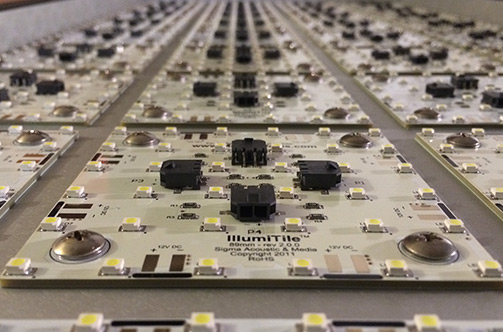 ULTRA-VERSATILE
DESIGN
IllumiTile Light Engine (ILE) offers an innovative, high quality and very simple solution to create a large, flat LED array for whatever want to you build it into. Edge-lit solutions don't even come close to the light output capability and versatility of IllumiTile. Plus, IllumiTile Light Engines have patented design and are UL Listed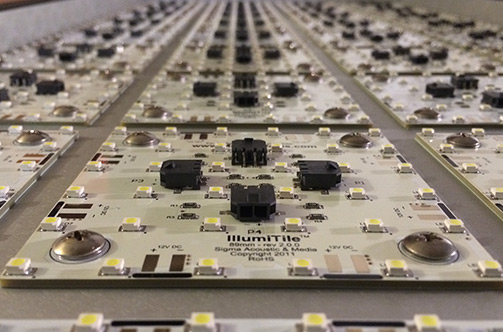 SIMPLE LAYOUT &
CONNECTIVITY
IllumiTile® LED arrays use the same IllumiSnap™ connections that are used in most other IllumiSci© LED lighting system devices. This means that connecting a system can be as simple as snapping together IllumiSci's® pre-configured devices with IllumiSnap connectors or harnesses.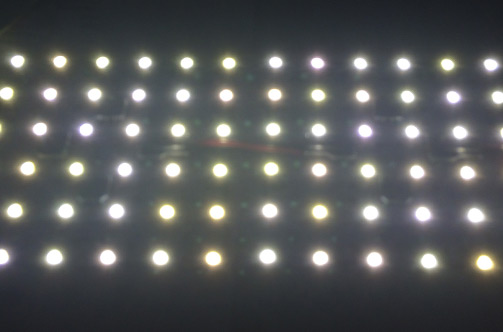 WIDE DISPERSION
Get very bright, wide and even dispersion (no noticeable spotting) at just one inch from the IllumiTile array with most 1/4" diffusion materials. The IllumiTile patented technology makes it possible to configure to your hearts desire! Maybe one more sentence!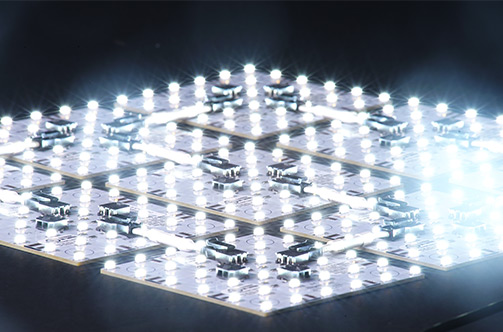 ENERGY EFFICIENT
As with all of IllumiSci's products, IllumiTile LED arrays offer a lower power, lower heat and reliable "green" solution compared to many other lighting devices. Note that UL Compliance requires using only IllumiSci UL Listed harnesses with a Class 2 Power supply.